Get Extra Cash For Summer Vacations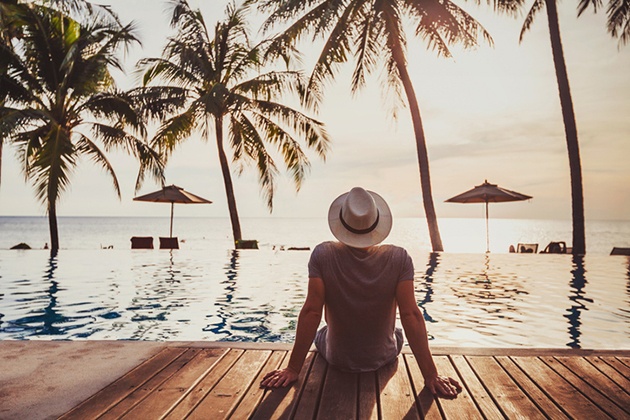 Summer is here and it is time to soak up some sun and kick up your feet. Nothing puts your mind and body at ease like a great vacation, unfortunately, vacations can quickly get very expensive. If you are thinking about taking a summer vacation this year, you need to make sure you have all the cash you need to take care of unexpected outings and expenses. If you need to get extra cash to make sure your summer vacation is as great as you want it to be, come into Tennessee Title Loan today. Our loan experts will help you get the money you need today to make the most of your summer vacation.
Vacation Expenses
If you are planning to go on a vacation this summer, you need to make sure that you have enough money set aside to make the most out of your trip. There is nothing worse than booking a flight and a hotel only to find out that you have blown your whole vacation budget already. Depending on the size of your family or group you are going on vacation with, your expenses can vary wildly. As a rule, there are three main expenses to think about when you go on vacation: flights or gas money, hotels or living accommodations, and fun activities and meals. Depending on where you are going and how far you are traveling for vacation, you will need to balance your budget accordingly. If you are just traveling down the road to your local vacation destination, chances are that you will be spending much more on activities and accommodations compared to your travel expenses. If you travel to Hawaii on the other hand, your travel and accommodation expenses will probably take up a predominant portion of your budget.
Easy & Hassle-Free Credit Approvals
Here at Tennessee Title Loan, we only deal with title loans, which means that we will never deny you a loan based on bad credit. In fact, we don't require credit checks at all, which allows us to get you the cash you need much faster than other loan companies. We pride ourselves in our quick and easy approval process, allowing you to get the money you need for your summer vacation today.
We also offer non-fluctuating low-interest rates on all of our loans. Many other loan providers will charge premium rates that change throughout the year, meaning that if you need cash during prime loan times like Christmas, you could end up paying much higher interest rates with other companies. We offer the lowest interest rates in town on all of our loans.
Available Loans
At Tennessee Title Loan, we offer a wide array of title loans on almost any vehicle with a title. We offer title loans on cars, trucks, boats, motorcycles, motor homes, ATV's, trailers and more. If you have any of these vehicles and you need some extra cash in your pocket today, trust the experts here at Tennessee Title Loan to get you all of the money you deserve.